From Mini Copper To Retail
From Mini Cooper To Retail Store
It's been quite the journey for Style Pop Cafe...literally! We've popped up everywhere, from Waukesha all the way to Downtown Milwaukee, serving up our delicious coffee, craft-creamers and many desserts and food items.

Style Pop Cafe has become such a fair-favorite leaving many to question "do you all have a store?" Being asked that so many times and often having repeat customers, we knew it was time to give our Style Popper's what they've been wanting...Style Pop Cafe all the time!
Join Our Co-working Space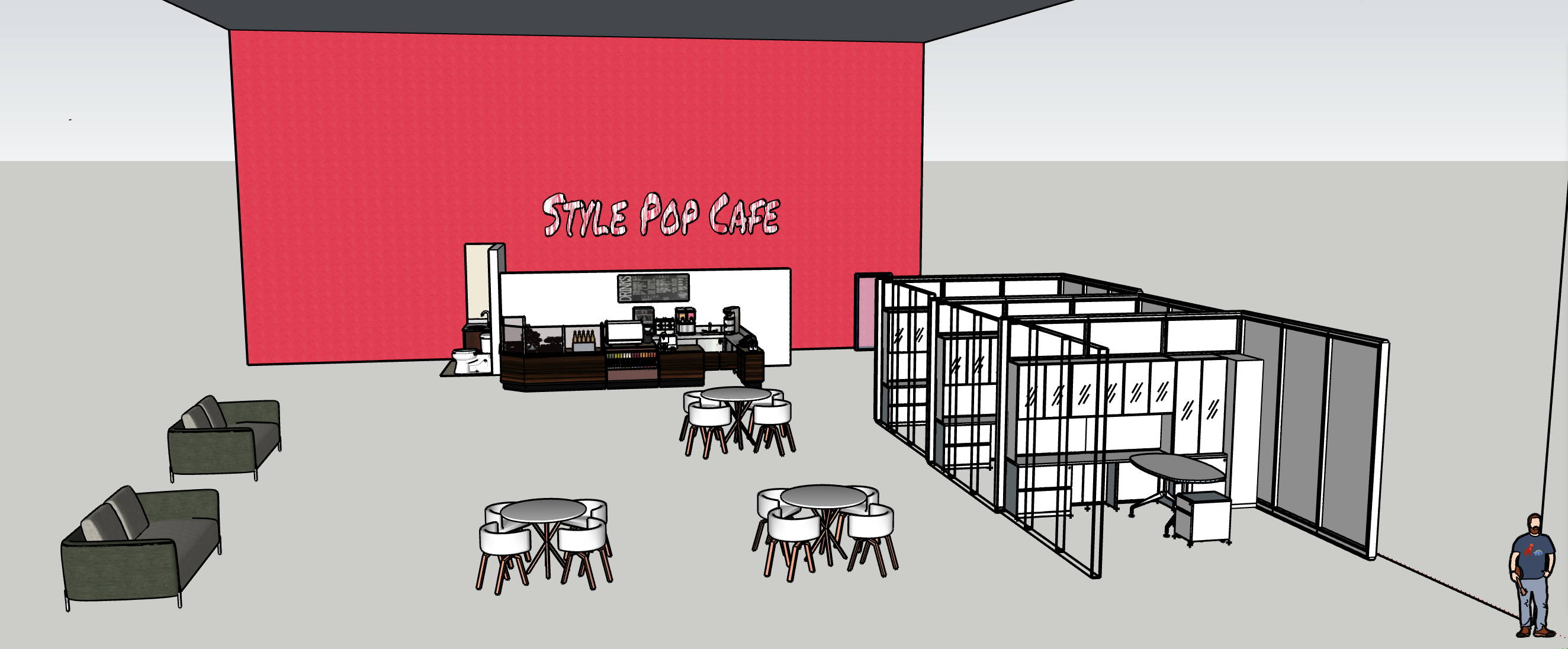 Style Pop Cafe will be the go to place for entrepreneurs to flourish in an environment that provides the perfect work-life balance. Whether you prefer a quite office or thrive in communal work space we'll have the amenities you'll need to continue to flourish. Enjoy 24hr access, printing, free internet, on-site cafe, your fav coffee 24/7 and more!
Ready to Join?
---
How Style Popper's Can Invest In Style Pop Cafe?
Video shot by: Shannon Jackson of Defined Aesthetics
We have teamed up with Kiva Milwaukee and the African American Chambers of Commerce to help take our dreams of bringing Style Pop Cafe to a storefront near you! Here's how it works:

1. Invest the minimum of $25 or more (this goes a long way). If you invest $100 or more you'll receive a custom 4oz bag, be on the look out for an email from us.

2. Once we've reached our goal, your investment WILL BE PAID BACK! Woohoo!

3. Come visit Style Pop Cafe!


Style Pop Cafe Is A Place for You to Thrive, Over Coffee!
What Can You Expect At Style Pop Cafe?
An Experience--you'll find your place here! A vibe an aesthetic; made just for you.

Enjoy a space within our cafe where you can have coffee, socialize, be inspired, be productive and all of the above--Style Pop Cafe will be YOUR PLACE!


Founder: Rosha Brister
Photo by: Shannon Jackson

What made you want to start a coffee shop?
The number one question, I'm always met with and is ALWAYS happy to answer...everything that has come into fruition for me has happened at a coffee shop! Coffee shops have been my hang out spot! They have been my place to study, my place to meet up with friends and family or just to simply bond with my dog Hershey and drink coffee.
You never know what you'll experience in a coffee shop-- and I think that's what I like about them the most. They service all kinds of people with varying personalities and Style and it's facinating to see different people really be connected by one common thing--coffee!
Get More Out Of Your Fav Cafe!
Sign up to hear about the latest news and exclusive offers
---